KEY FEATURES:
Client: Boskalis
Location: Stord, Norway
Period: December 2017
PROJECT
KOTUG's Training & Consultancy division was involved in the simulator sessions held at Marin in Wageningen and provided the Tow master during the transport and the actual float over and the mating of the Astaa Hansteen topside and the submerged spar.
SITUATION
The Topside transfer location in Ølen was located approximately 16NM away from the Float over and Mating location at Digernessundet. The unique character of this job is that the topside was placed on two semi submergible vessels to act as a catamaran to sail over the submerged spar.
APPROACH
Simulation & manual.
In complex situations KOTUG standard procedure is to start with extensive simulations to look at the situation from all angles. During the sessions at Marin the transport was extensively simulated to the extreme with all parties involved, This included the Tow Master, Tug Captains and project management teams. After these sessions KOTUG provides her client with a complete manual with recommendations, limitations, and procedures could be made and was provided to the client.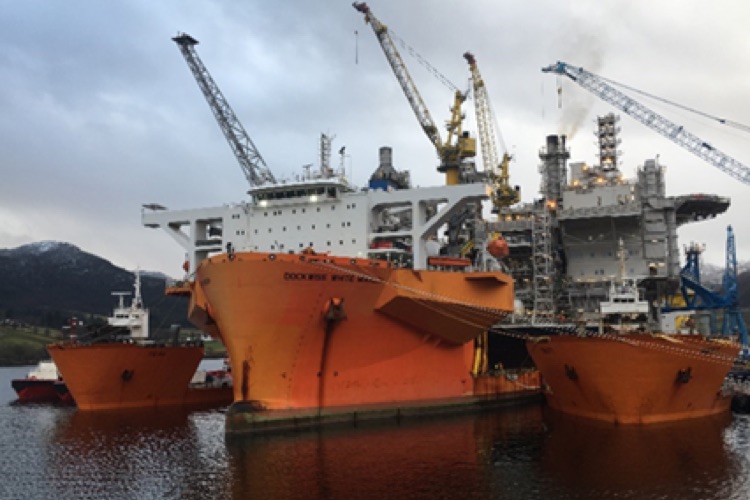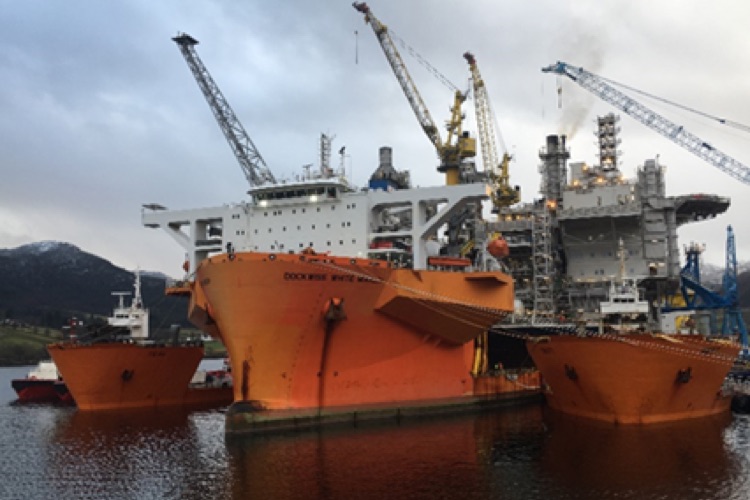 OPERATION
During the transport one of experienced Tow Masters was in charge and directed the designated tugs to the project, where he manoeuvred the whole assembly over the spar. Because all the Tug Masters were involved in the simulator sessions everybody was already familiar with each other, the procedures, and the communication drills.