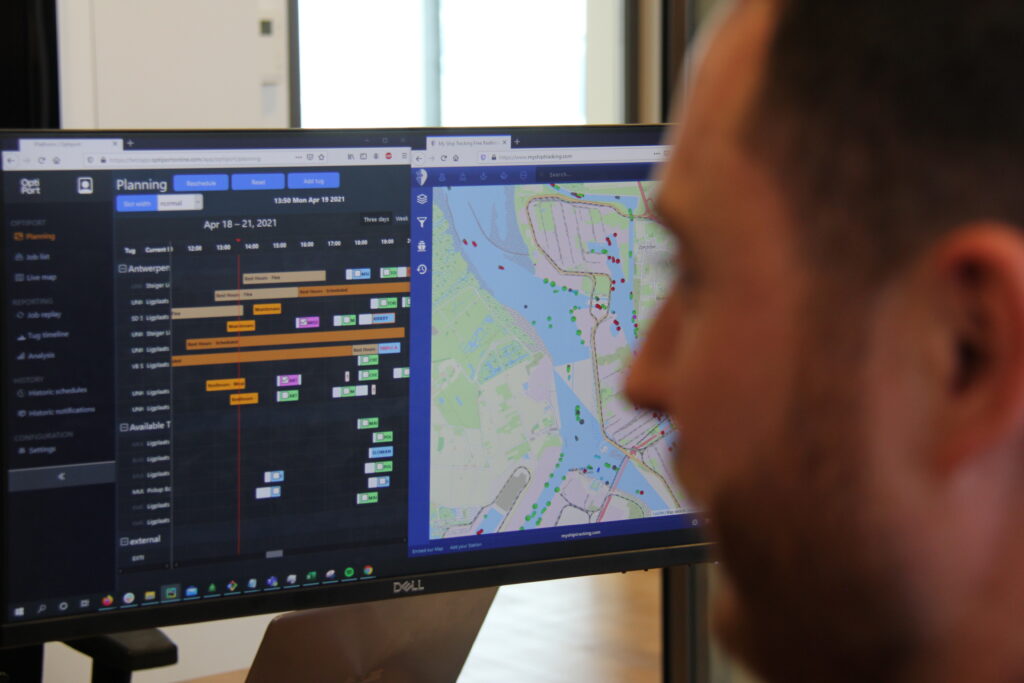 OptiPort
KOTUG OptiPort develops smart applications for the nautical industry, based on Artificial Intelligence. We provide a comprehensive range of planning and reporting based applications for our clients in the towage, pilotage and port related industries. Our tools support your teams to make optimal fact based operational decisions in the way you deploy your assets. KOTUG OptiPOrt unlocks operational capacity by smarter planning, leading to asset optimisation over the entire nautical value chain. From tug scheduling to port activity reporting, crew planning, port optimisation and inland towage. Leading to significant cost savings and sustainable operations.
Tug Scheduling
OptiPort's harbour tug scheduling application will support your planners to make the most cost effective use of your fleet and provides them with the tools to gain the best possible insights in the way your tugs are operating. Click for more info
Analytics & reporting
With our port activity reporting you will get access to independent information about the performance of your own tugs and the ones of your competition in nearly every port around the world. Click for more info
Port Optimisation
KOTUG OptiPort started as an application focused on optimising the deployment of tugs for port- and terminal operations. Tugs are an important chain in the entire port operation. Therefore OptiPort developed planning software for scheduling the deployment of linesmen, pilots, quay availability, etc. Ensuring more effective and efficient port operations from a-z.
Smart Inland towage
Our Optiport Inland tool optimises inland (towage) operations. The tool supports fleet owners in optimising expected departure- and arrival times, routing and speed control, leading to reduced energy usage and just-in-time departure and arrival. For more information on the KOTUG Inland Towage division click here.