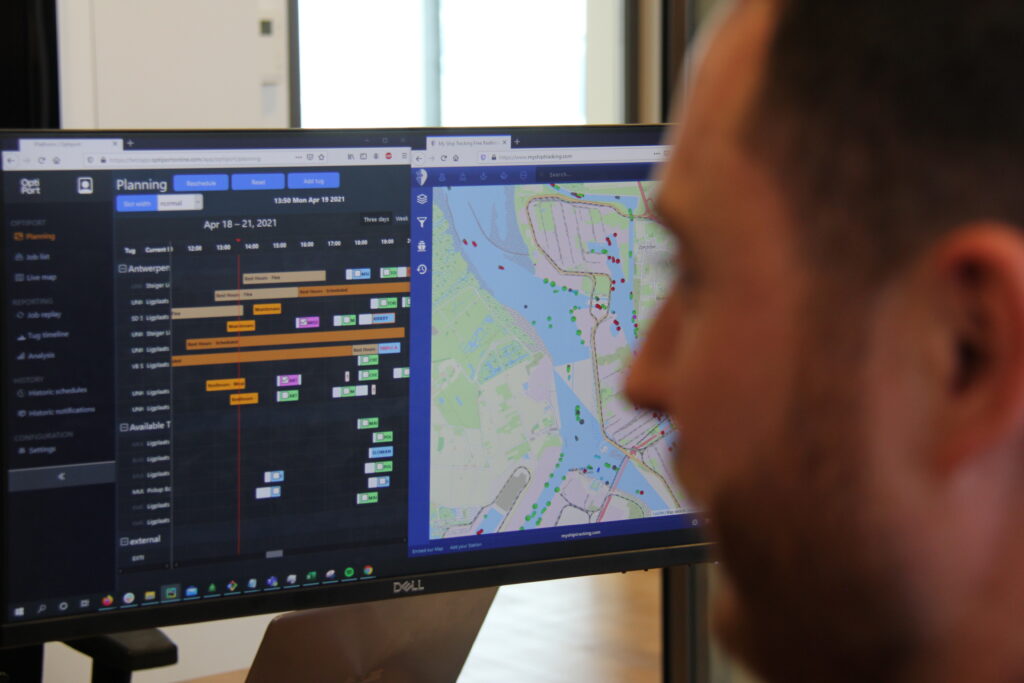 OptiPort
KOTUG OptiPort is an AI-powered web-based planning tool that supports your dispatch team in making fact-based, fast and accurate decisions. We connect real-time data including tidal and wind information, and job-related information to OptiPorts proprietary algorithms.
KOTUG OptiPort supports asset optimisation over the entire nautical value chain. From tug scheduling to port activity reporting, crew planning, port optimisation and inland towage. Leading to significant cost savings and sustainable operations.
Tug Schedule Optimisation
Managing assets in ports means preparing for unexpected events on a 24/7 basis. Think of a delay of incoming or outgoing vessels. Occurrences like these often overtake the dispatcher's initial schedules, requiring a time-consuming rescheduling process. As a result, the dispatch team is constantly anticipating and updating its schedules, and planning has become a complex exercise. Even more when you take applicable business rules, labour laws and nautical rules into account.
BENEFITS
A smarter planning leading to lower sailing speeds and subsequently less fuel usage; a significant OPEX reduction of up to 40%
A changing role of your dispatchers from reactive to proactive;
Minimising delay of vessels and outsourcing of jobs to competing operators.
The decisions of dispatchers are no longer subject to the scheduling experience of individual team members, but are entirely based on facts and transparent rules without compromising on nautical rules, commercial contracts or scheduling flexibility.
Contact us for a free demo to learn about additional benefits.
Crew Planning
OptiPort Crew Planning helps operators determining the most optimal crew composition while taking into account the operational availability of the tug, and the required resting periods for crews.
Do I need to work with two sets of crew that man my tug for 24 hours ensuring a 24/7 availability of my asset, or do I work with fixed (or flexible) resting periods for my crew on board? Questions that are hard to answer because so many variables determine the right decision. Every chosen solution has an impact on the actual availability of the asset and the operational costs associated with that. KOTUG Optiport supports fact-based decision making, often in combination with determining the most optimal crew changing moment and location.
Port Optimisation
KOTUG OptiPort started as an application focused on optimising the deployment of tugs for port- and terminal operations. Tugs are an important chain in the entire port operation. Therefore OptiPort developed planning software for scheduling the deployment of linesmen, pilots, quay availability, etc. Ensuring more effective and efficient port operations from a-z.
Smart Inland towage
Our Optiport Inland tool optimises inland (towage) operations. The tool supports fleet owners in optimising expected departure- and arrival times, routing and speed control, leading to reduced energy usage and just-in-time departure and arrival. The extensive knowledge KOTUG OptiPort gained in the area of towage, is also applied to the Inland shipping and towage operations. For more information on the KOTUG Inland Towage division click here.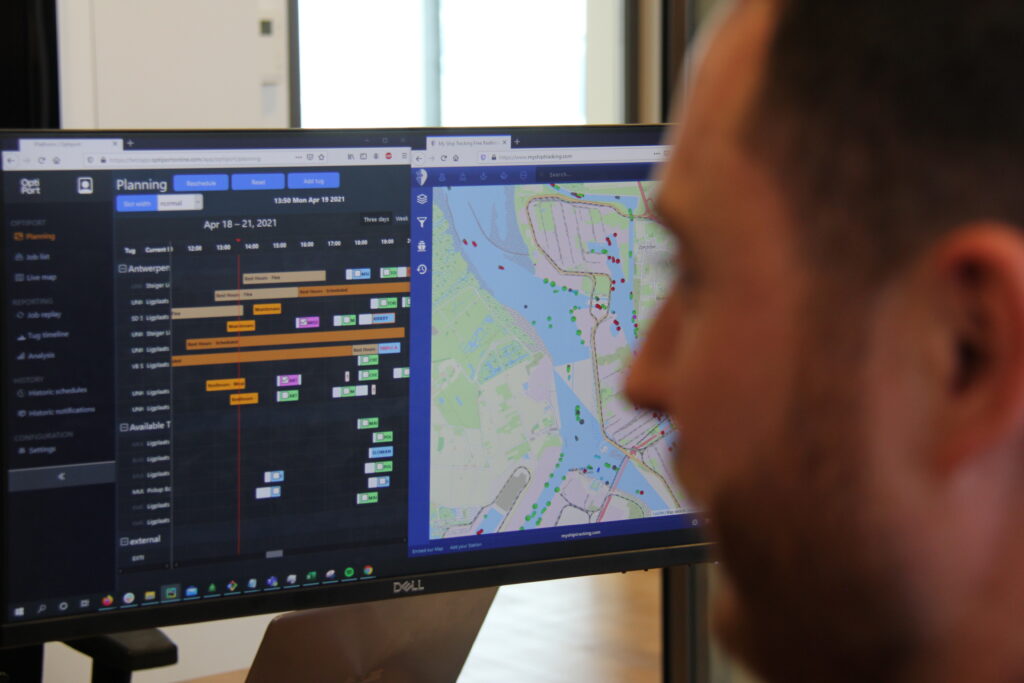 BOOK A DEMO

T. +31 10 217 0 217
info@kotug.com