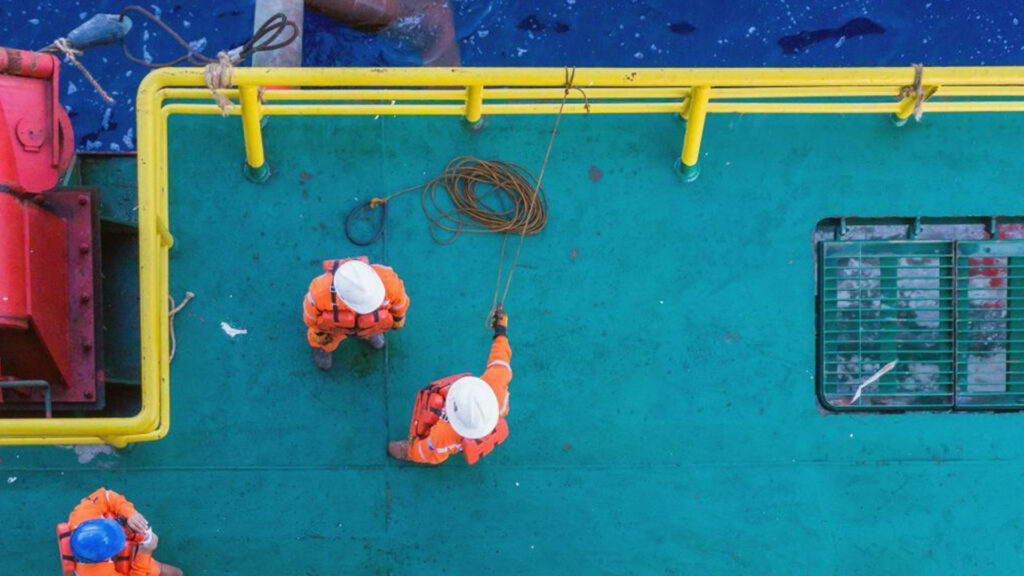 HSEQ
Operating under the most challenging conditions leaves no room for error. That is why Health, Safety, Environment and Quality are the driving elements in KOTUG's Integrated Management System.
Making sure everyone comes home healthy and safely is a commitment of all people within KOTUG. Ensuring the highest levels of training and competence, KOTUG provides a full commitment to safeguarding its staff and creates a secure and safe working environment.
Preventing any damage and continuously trying to reduce negative impacts on the environment is also key to a sustainable future. A sustainable future is crucial in many other drivers within KOTUG such as equal opportunities, fair employment, and engaging and supporting local communities.
Integrated Management System (IMS)
All coming together in the promise to our clients to deliver the highest standard of quality. A promise kept via our Integrated Management System (IMS) which is compliant to the client requirements and national and international shipping regulations, including ISM, ISPS and MLC. An IMS continuously verified as effective by our Oil & Offshore clients as per IMCA standard and OVMSA standard as set by OCIMF.

Certification
Our organisation is certified for:
ISO9001:2015
ISO14001:2015
ISO45001:2018.
(Certificates and relating policies are available upon request, please contact our HSEQ department)