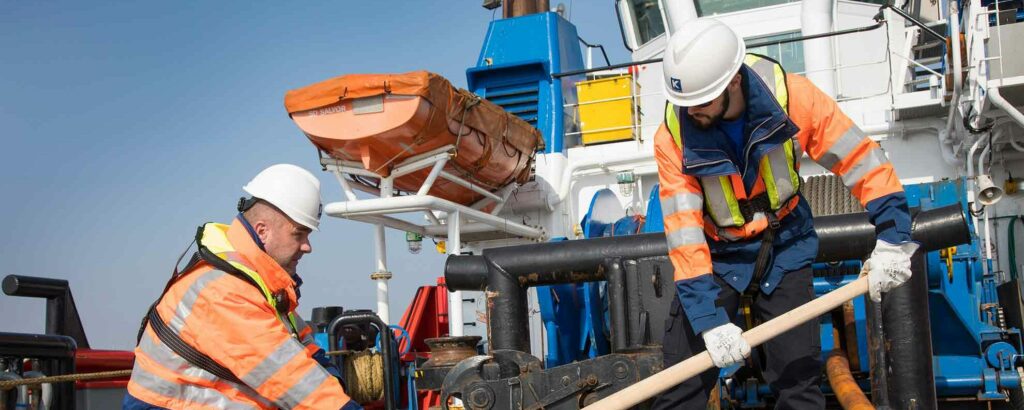 Careers
Our people are the heart of our company. Whether on board or at the office, KOTUG professionals look out for each other and pride themselves in delivering high standards.
KOTUG takes care of its people. We offer high quality training, opportunities for growth and a safe and respectful working environment with excellent conditions.
Interested in a job on board?
Onboard our fleet, consisting of tugs varying from 30 to 80 tonnes bollard pull, KOTUG employs Tug Masters, Chief Officers, Chief Engineers, Second Engineers and ABs.
We have operations in Europe, Asia, Australia, Africa and the Caribbean. Shifts and crews vary per location, ranging from one to six weeks offshore at a time.
Interested in a job at the office?
All operations are backed up by our office staff. KOTUG's headquarters in Rotterdam houses several staff departments, such as Finance, Human Resources, Corporate Communications, Business Development and Management Support.
KOTUG has additional operations departments in Malaysia, Australia, Africa, South America and the Caribbean.
Internships and open applications
We are always open to meeting talented professionals. If you are interested in a career at KOTUG and you don't see a (suitable) vacancy, we invite you to submit an open application via the contact form below.
If your details potentially match with our organisation, we will keep your resumé on file in case a suitable opportunity arises.
KOTUG also offers possibilities for a meaningful and successful internship or graduation program. If you are interested we invite you to contact us to explore the opportunities we offer students via the contact form below.
Unfortunately, we cannot reply to applications that are submitted through other channels, such as social media or direct email accounts. We have this policy in place to ensure that all applications are handled in a timely and efficient manner and to avoid any confusion or miscommunication.