Last week two Towmasters of KOTUG assisted Allseas by towing and transferring a huge topside. The Equinor owned topside P2 of the Johan Sverdrup offshore oil and gas field was transported from the Norwegian city Haugesund to the Allseas' Pioneering Spirit.
The topside, weighing over 27.000 tonnes (104/64/69 meters) was built on board the world's largest cargo barge H-851 at the Aibel yard in Haugesund. Our Towmasters were responsible for the tow towards the Bomlafjord, close to Stord. Here the barge with the units of the topside was manoeuvred into the slot of the Pioneering Spirit for transfer. After the successful transfer, the H-851 was delivered back to Haugesund.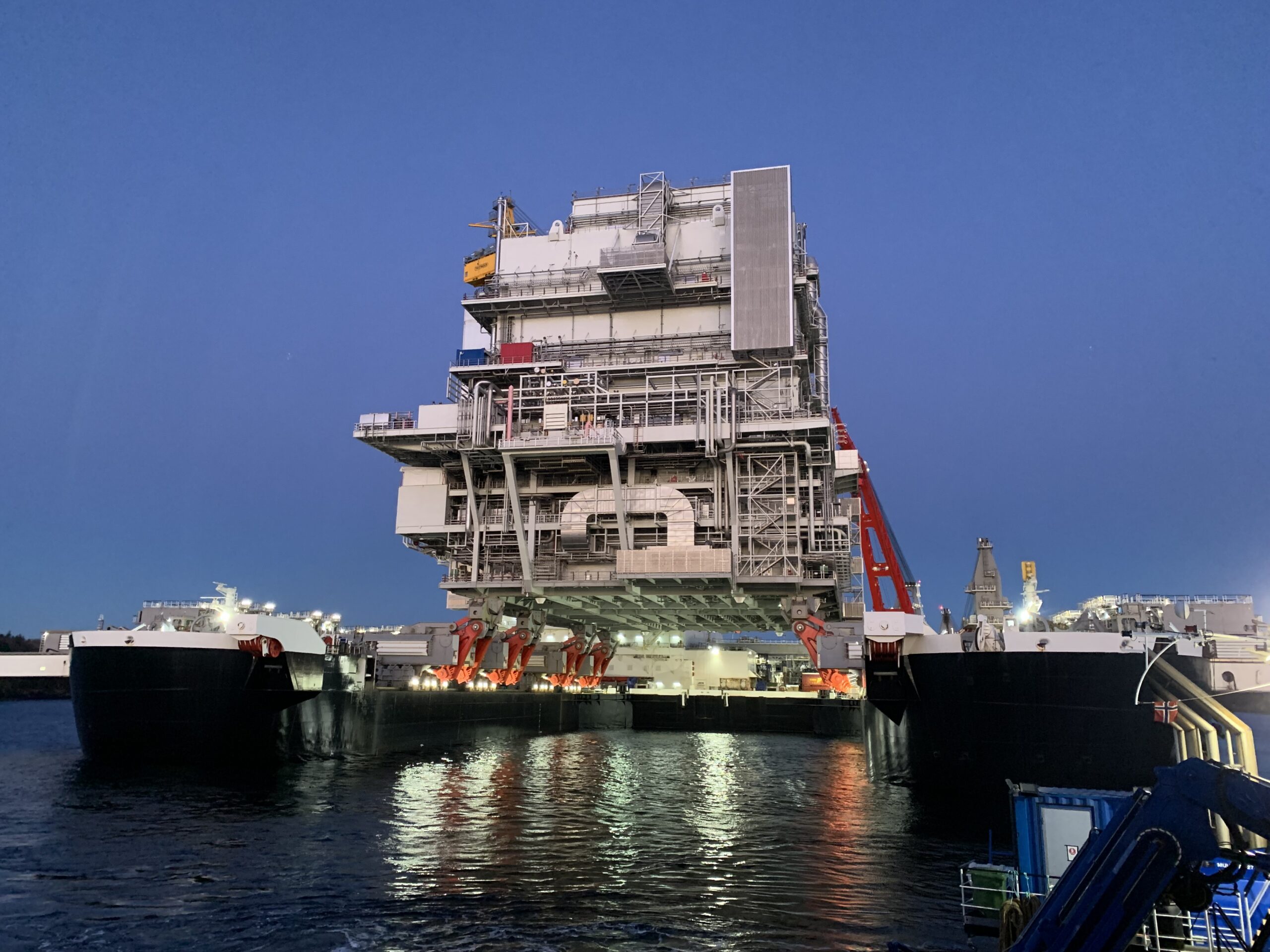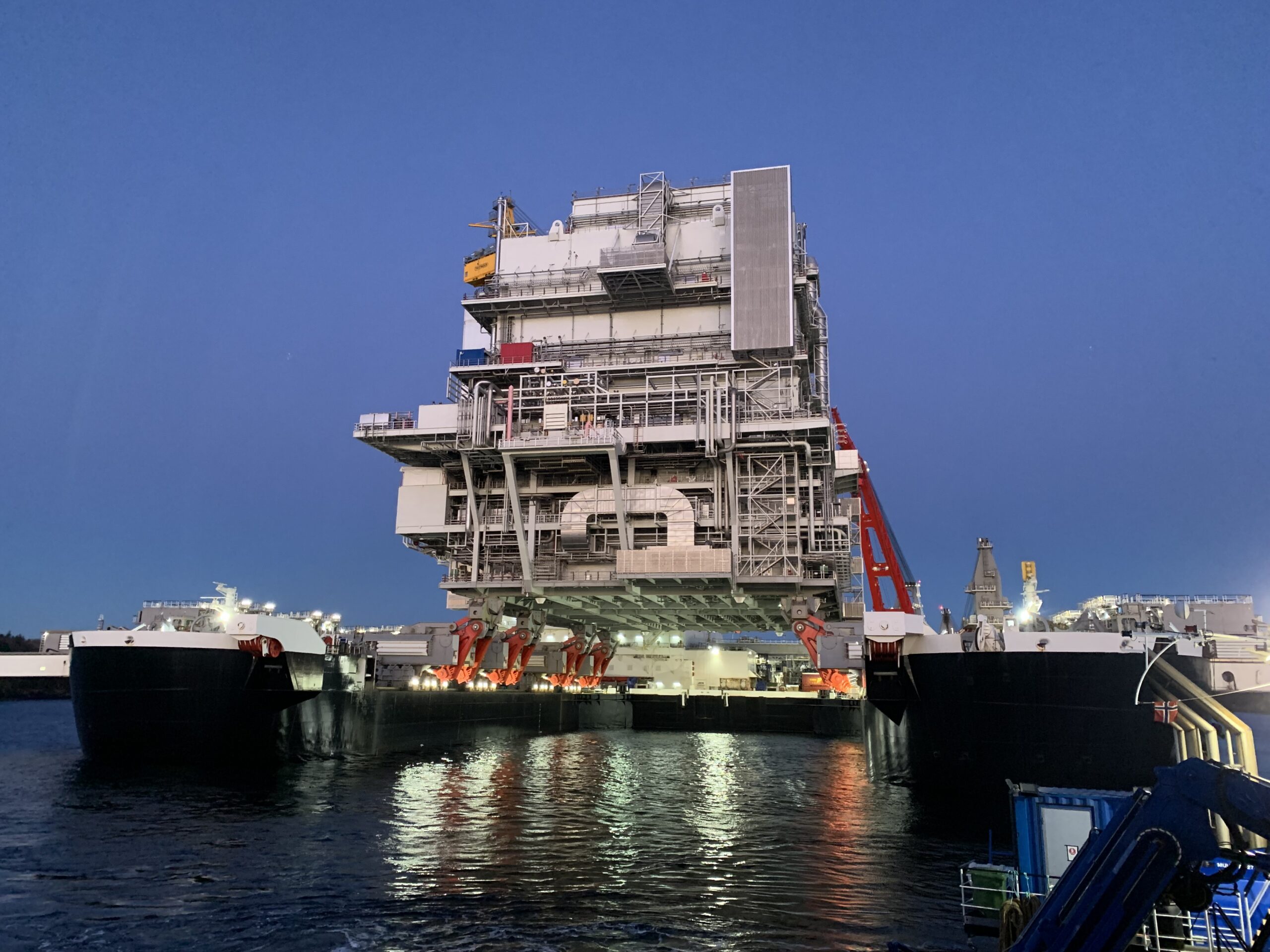 Multiple tugs were used for the job: Normand Ferking, Bugsier 4 and 9, Vivax and Tronds Flex.