KOTUG Canada Inc.*, strongly committed to reducing the impact of operations on the environment, has recently applied revolutionary non-toxic noise reduction coatings to the hull of one of their vessels, the K.J. Gardner.
KOTUG Canada has worked extensively with Graphite Innovation and Technologies (GIT), an industry leader focused on manufacturing graphene-based sustainable marine coatings to meet these goals. KOTUG Canada used GIT's XGIT-URN coating to help reduce underwater radiated noise emitted from the ship's hull and the vibrations that disturb marine life. Aquatic life, such as mammals and the endangered Southern Resident Killer Whale reside within the area of employment for KOTUG Canada's vessels. These mammals rely on underwater noise to communicate, navigate, and find food.
The K.J. Gardner is the first of three vessels using the GIT applications in support of KOTUG Canada's mission to reduce the environmental impact, specifically related to the reduction of noise that potentially disturbs aquatic life in the Salish Sea and adjacent waters. Steve Widmeyer (Director with KOTUG Canada) reports, "This is a major step forward to strengthen our focus to be a sustainable company. We have set a high standard to meet these goals by using GIT's XGIT-URN coating which significantly impacts meeting those targets."
Further applied to the K.J. Gardner were GIT's XGIT-FUEL and XGIT-PROP coatings. These coatings will enhance the reduced impact with the additional benefits of considerably improving fuel efficiency and decarbonization. It is expected that over the next five years, this vessel will significantly reduce CO2 emissions.
Mo AlGermozi (Chief Executive Officer at GIT) stated, "Our team is excited to work with KOTUG Canada in meeting their sustainability goals. Our XGIT-URN, along with our other two marine coatings, will support their desire to maintain healthy and vibrant oceans while still supporting the needs of their clients. Our shared goal of reducing the environmental impact on the world's oceans is of paramount importance. GIT is on a mission to  contribute to the movement of green shipping activities in the world's oceans."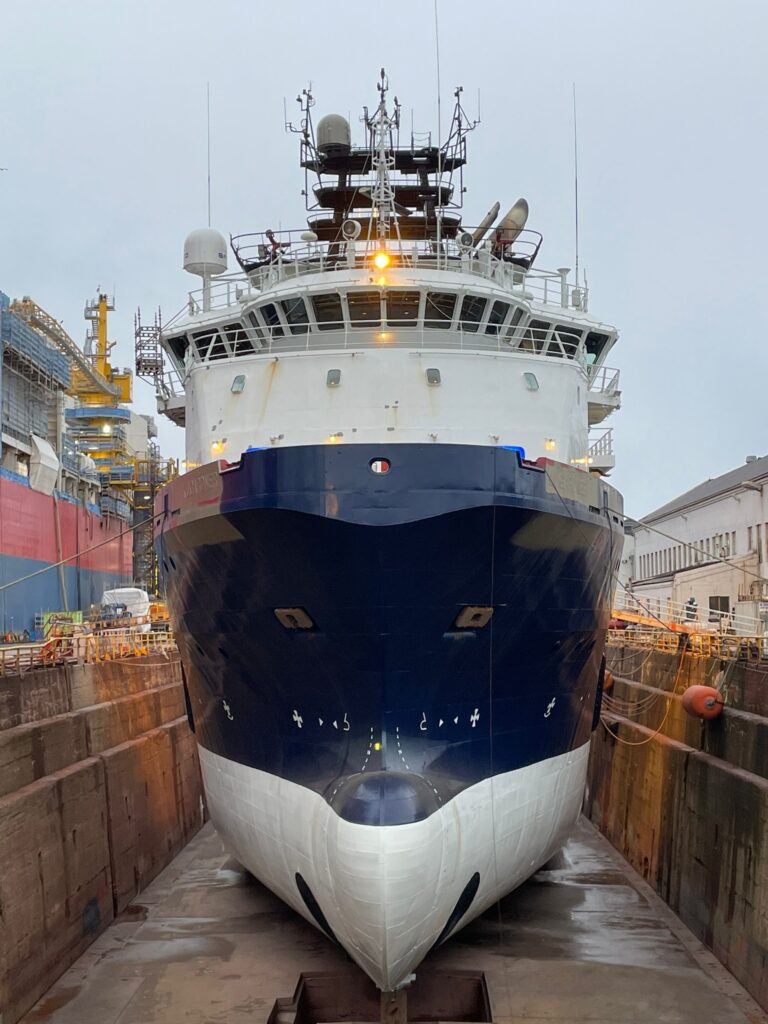 The K.J. Gardner plans to continue working in Northwestern Europe over the next few months. She will then venture to the Western Coast of Canada, specifically the Salish Sea, host to a vibrant marine ecosystem. The other vessels receiving such coating applications will arrive in Canada later this year and early 2024.
*KOTUG Canada is a partnership between KOTUG International and Horizon Maritime Services Ltd.